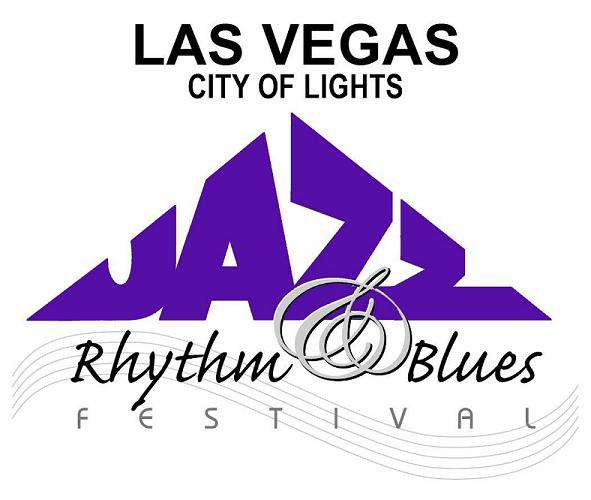 PRESS RELEASE
26TH ANNUAL LAS VEGAS CITY OF LIGHTS JAZZ AND R&B FESTIVAL
SATURDAY, APRIL 28TH & SUNDAY APRIL 29TH 2018
GRAMMY AWARD PERFORMERS ABOUND THIS YEAR
11 OF THE BIGEST NAMES IN JAZZ AND RHYTHM and BLUES
NEW VIP PYRIMID AIR CONDITIONED LOUNGE
AFTER PARTY SCHEDULED AT A DOWN TOWN HOTEL
BOTH SATURDAY AND SUNDAY AFTER THE FESTIVAL
TICKETS ON SALE NOW
(Las Vegas) Michael Schivo Presents, celebrating 52 years as Nevada's premier Pop, Rock and Jazz concert promoter, has again teamed up with OLD SCHOOL 105.7 AND POWER 88 IN LAS VEGAS to co-sponsor the 26th Annual Las Vegas City of Lights Jazz & R&B Festival, Saturday, April 28th and Sunday April 29th 2012. By popular demand the Festival will remain at its new location at Government Amphitheater. Government Amphitheater according to producer Michael Schivo "has superior sightlines and a sound system will deliver the jazz attendee the great experience they deserve. Also parking is free and improved and is easily accessible to the venue. As well as there are 2 new restroom areas and increased space for the Vendor Village." Government Amphitheater is located close to Downtown Las Vegas and closer to the Las Vegas Strip than past festivals for convenience when staying in a hotel.
The new Festival sight has a much more of a professional feeling and intimate synergy revered by the festival patrons. The site also has many shade trees and an new air conditioned Pavilion for VIP patrons.
The Jazz Festival is Saturday April 28th from 1.00 pm to 9:00 pm. and The R&B Festival is Sunday April 29th from 2.00pm to 9.00 pm has GRAMMY AWARD WINNERS AND NOMINEES WRITTEN ALL OVER IT!
As usual, the Jazz Festival has been booked with handpicked national and Grammy Award recognized musicians to entertain throughout the day and night. Jazz and R&B artists performing on Saturday April 28th will include the blockbuster jazz tour of 2018 WEST COAST HORN featuring Award winning sax man Richard Elliot, Guitarist Norman Brown and hot horn man and award winning Rick Braun, Soulful R&B artists The Kindred Family Soul, Grammy Award Winner and vocalist Nneela Freelon, Legendary saxman Ronnie Laws, The Sax Pack with Jeff Kashiwa, Steve Cole and Kim Waters and Greg Adams and East Bay Soul.
On Sunday April 29th R&B award winner vocalist KEM, Eric Benet, Lyfe Jennings, Vocalist Leela James and Melanie Fiona.
These artists performing each night are the finest collection of acts we have ever had at the 26th year old festival states award winning event producer Michael Schivo, celebrating 52 years as Nevada longest running event producer.
Quote Schivo: "Last year's Festival was an extreme party filled with the fun and groove that it takes to be crowned "The biggest and liveliest Jazz and R&B party festival in the West" Last years Festival sold out and so we returned back to a 2 day format for the Festival. We strongly urge patrons to buy their selected ticket well in advance as tickets will be in high demand once again Schivo adds "The Las Vegas City of Lights Jazz and R&B Festival continues to spiral itself into a very special light, and as our Festival continues to gain momentum, it now ranks with the likes of all first-rate European and big-city-USA spring and summer Music Festivals, perhaps more so because Las Vegas is truly a one-of-a-kind city."
Past Jazz stalwarts that have graced the festival include: Anthony Hamilton,The legendary Jazz Crusaders, Chaka Khan, Norman Brown, Lee Ritenour, KEM, Ledisi, Lalah Hathaway, Hiroshima, Jonathon Butler, Nick Collione, Richard Elliot, Peter White, Rick Braun, Brian Culbertson, Joe Sample, Boney James, Will Downing, Gerald Albright, Fattburger, Larry Carlton, Poncho Sanchez, Flora Purim and Airto, Ronnie Laws, The Yellowjackets, Hugh Masakela, Chuck Mangione, George Duke, Stanley Clark,Wayman Tisdale, Down to the Bone, Ronnie Jordon, Paul Jackson Jr., Paul Taylor, Mike Phillips, Lenny Williams, Barkays, Dazz Band, Cameo, Ohio Players, Morris Day and the Time and many more. The Jazz Festival, established in 1994, has hosted capacity crowds in years past as people from all around the Country attended. Last year 38 states were represented at the Festival.
Tickets are on sale throughout the world wide web at www.yourjazz.com Go to TIX logo and select VIP or General Admission and 2 day Discount tickets. Also in Las Vegas exclusively athe following ticket outlets: All three Mr. Bill's Pipe and Tobacco Stores for cash only.
Patrons of the Festival are permitted to bring into the park picnic baskets not larger than 26 inches long filled with their favorite food and beverages, NO glass containers are allowed as well, there will be various food concessions, and a shopping mall for clothing with crafts at the festival located in the Jazz Village.
Parking is free.
NO HIGH BACK CHAIRS OR CARTS ALLOWED INTO THE FESTIVAL
TICKETING INFORMATION: This year's Jazz Festival will again offer free admission to each event for children 12 years of age and under, and a reduced ticket price to each event for children 13-17 years of age for $20, which will be available at the on-site festival box office on the day of the event only. The Jazz Festival VIP/ Early Bird tickets receive 1st entry from 9am to 11am on Saturday April 28th and Sunday 10.00 am to 12.00 pm. VIP has a separate Bar located in the VIP Pyamid air conditioned building with its own cash bar and upgraded executive restroom facilities.
VIP Tickets IN ADVANCE are $162 and GA are $105 per day plus taxes and service charges.
2 day discounted tickets each are VIP $156.00 each day and GA Discount tickets are $100.00. All tickets except children are subject to 9% Nevada Live Entertainment Tax
GA tickets have their own event portable bathrooms.
For additional information please see our website located at www.yourjazz.com